What are the benefits of using retinol?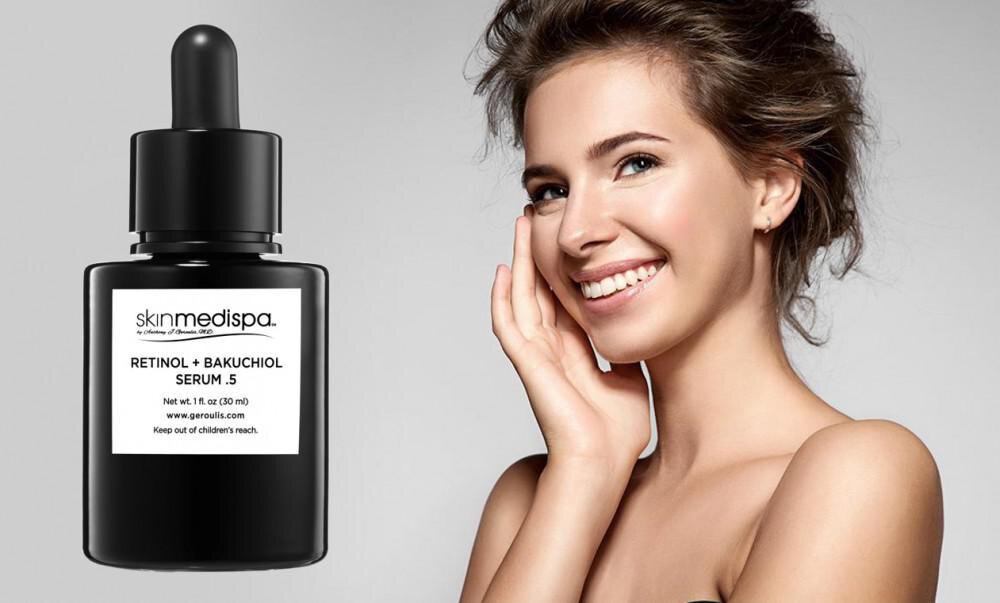 Retinol, a derivative of vitamin A, helps eliminate and reduce signs of aging, improve appearance of fine lines and wrinkles and improve skin texture, which is a must for flawless-looking skin.
Retinol has been around since the 1970s, originally to treat acne patients because it helps unclog your pores and increases cellular turnover. You don't need to suffer from acne to benefit from using retinol! It also increases the efficacy of your other products, fights signs of aging, and helps even skin tone. Our Concentrated Retinol Serum at the SKINMEDISPA is ultra-lightweight and paired with multi tasking botanicals which will have your skin looking and feeling invigorated. Skin care consultations are always complimentary so please call (847)441-4441 to schedule yours today!