THE MANY USES OF BOTOX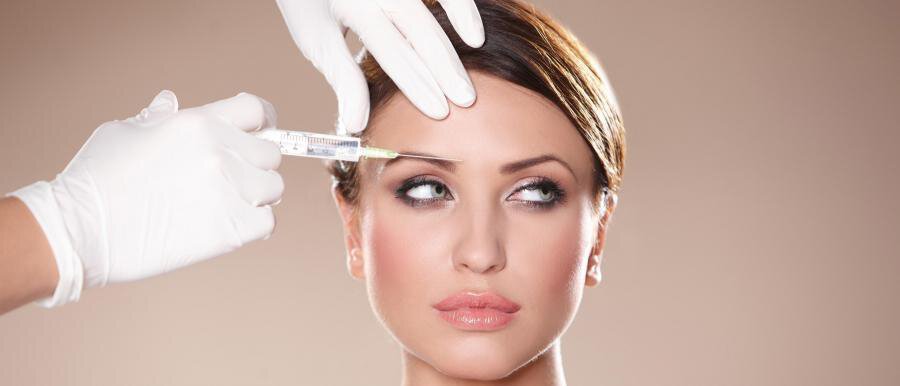 What do you think of when you hear the term Botox? Most likely, you think of the dermal injection, which is used as a means to reduce fine lines and wrinkles. Board-certified cosmetic surgeon Dr. Anthony J. Geroulis uses Botox on his patients to combat wrinkles between the eyebrows, crow's feet around the eyes and the deep horizontal lines that begin to form on men and women's foreheads over time. The highly advanced injection Botox works by temporarily blocking the nerve impulses, which results in reduced fine lines and an overall smoother appearance
The extremely short and minimally invasive procedure takes just a few minutes. The even more amazing part is that results can be seen almost instantly. Many men and women don't realize how it important it is for Botox to be injected by a skilled physician. Dr. Geroulis uses his careful touch gained from decades of experience to delicately inject just the right amount of Botox. This ensures that the patient always looks natural – never tight or overdone.
What you may not know is that there are actually a few other uses for Botox that are becoming more and more common. One additional use of Botox is to combat extreme sweating. It is important to note that the people who use Botox to help minimize sweating are the ones who have tried everything else to no avail. Good candidates are those who need to change their shirt several times a day due to sweating and who can't find relief from deodorants or powders. Botox blocks the signal from the nerve that stimulates sweat glands so that excessive sweating is ceased in those areas. The rest of the body continues to sweat as normal. According to a Botox study, more than 80% of those who tried Botox for sweating reduction found that it was reduced by at least 50%. For those who suffer from severe sweating, it can provide immense release.
The amazing uses for Botox don't stop there. Many men and women actually use Botox injections to reduce chronic migraines. Typically, for these patients Botox is injected twice (with a three month gap) in men and women who suffer from migraines. If effective, migraines and headaches are prevented before they even start. While this isn't something that a plastic surgeon would typically administer, it is fascinating how many different applications there are for one dermal injection. Many people have no idea how many possibilities there are with Botox.
To schedule an appointment with Dr. Geroulis to learn more about dermal injections please call 866.875.3937. Dr. Geroulis specializes in facial cosmetic surgery and during a consultation appointment, he will advise you on the best surgical and non-surgical options to address your needs. Dr. Geroulis has been operating for more than thirty years and has medical office locations in Chicago and Hoffman Estates, along with an outpatient surgical facility in Northfield. Don't wait to schedule an appointment to learn more about all the possibilities with Botox and other dermal injections.