MY JOURNEY WITH LATISSE®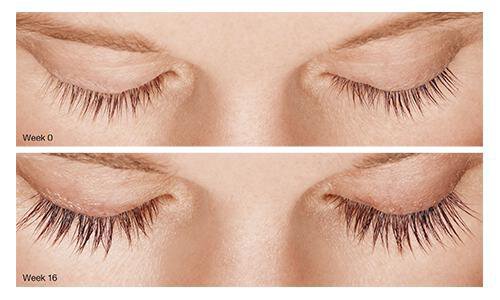 I love the way that lashes can make your eyes "pop", especially in photos.  Unfortunately, I'm not one of those lucky people who were born with long, thick, dark lashes.  My eyelashes were always mediocre; neither long nor short.  They were sparse and had gaps.  I have personally tried many different avenues to try and achieve longer, thicker lashes.  First off was the least expensive route, mascara.  I found that my lashes required A LOT of mascara to try to achieve the look I desired but even then, they looked "spidery".  Next were false lashes which I found to be okay.  They were affordable but difficult to put on (and painful to take off) and would only last one night at most.  I then tried lash extensions which were great, for a couple of days.  For the price I paid (over $400), I expected them to last.  After a couple of nights of sleep, they lost their shape and started to fall out.  I wanted something that would last which wouldn't burn a whole in my pocket and that's when I heard about Latisse®.
Latisse® was a long-game option.  After doing some research, I learned that Latisse® was originally a product called Lumigen®.  Allergan (the makers of BOTOX®) developed this product as a glaucoma medication to help lower eye pressure.  While doing their trials, they found that the patients using it were growing longer, thicker, and darker lashes.  Allergan then modified the application; instead of putting drops into their eyes, like the trial patients, they instead had patients brush the product onto the base of their upper eyelid lash line.
I decided to give it a try.  Latisse® comes in a box with an eye drop bottle and multiple packs of disposable brushes.  One drop goes onto each brush and then you wipe the product on the lash line of the upper eyelid only.  No application on the lower lash line is needed because as you sleep, the product will transfer onto the lower lashes, treating them as well.  Keep this up every night until the bottle is complete!
After the first 4 weeks of nightly application before bed, I noticed that my lashes looked a bit darker.  After 6 weeks, they looked longer and thicker.  Full effect is about 16 weeks after the first application and I was VERY happy with my results.  The "sparseness" of my lashes filled out and I really liked how much darker my lashes look.  The best part by far, they were MY lashes.  I didn't have do anything more than simply apply it every night.  My results lasted about 5 months (which is the length of the hair cycle) so continual use is recommended to keep up their appearance.  I use about three boxes of Latisse® per year and for only $175 per box, it's easily affordable.  So, if you're done with goopy mascara, falses, and expensive lash extensions, take control and grow your own!
Call us today and mention this blog to receive 25% off your first Latisse® purchase!