INJECTIONS: THE WHIPPED CREAM ON THE FACELIFT CAKE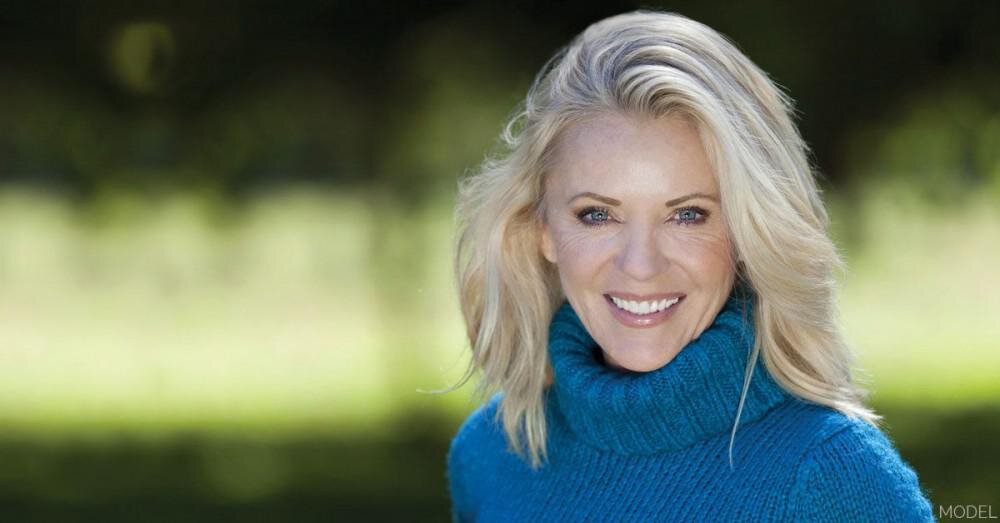 The New Year is here! The holidays are always a hectic time of traveling to see family and visiting with friends. While everyone expects life to slow down in January, it's usually not until February rolls around that we have time to start thinking about ourselves. If you've been considering a facial rejuvenation procedure, such as a facelift or upper eyelid surgery, now is the time to take that leap. Not only is winter an excellent time to recover from surgery, but it also means that you'll be looking your absolute best by the time summer (and even spring!) is here.
Board-certified cosmetic surgeon Dr. Anthony J. Geroulis predicts a continued rise in facelift procedures in 2017, particularly among men. Dr. Geroulis has noted that at his Northfield-based practice, North Shore Center for Facial Plastic & Cosmetic Surgery, most women undergo facelifts between 55 and 80; whereas, men undergo the cosmetic surgical procedure between the ages of 60 and 75. "Time and time again, I'll have a female patient come in for a facelift surgery with a husband who is hesitant about her procedure," Dr. Geroulis explains. "By the time he sees her natural-looking results, he's already booked a surgery for himself!"
According to the American Society of Plastic Surgeons, more than 125,000 facelifts were performed nationally in 2015. Facelift surgery is designed to rejuvenate the lower third to two thirds of the face and neck region. One of the main things that a facelift procedure corrects is the jowls and drooping, excess skin that begins to develop in the chin and neck region. Many men and women ask Dr. Geroulis if injections can mimic these results. The answer is that injections are the whipped cream on the "facelift cake!" While they certainly will achieve great results on their own, they are most effective as continued maintenance for a facelift procedure. It goes without saying that the results from an injection are incredible, particularly among younger patients who are looking for minor fixes like reduced fine lines. However, they show the greatest results when they are used in tandem with facelift surgery, which is why Dr. Geroulis believes that the number of injections he performs each year will only continue to rise.
As a clinical professor of surgery at University of Chicago Medicine, Dr. Geroulis teaches the latest surgical techniques to other surgeons. Additionally, Dr. Geroulis is an accomplished sculptor and recently completed his first bronze sculpture of a head and neck of an American Indian, entitled "The Warrior." If you're considering facial cosmetic surgery, such as facelift or lower eyelid procedure, then now is the time to schedule a consultation appointment with Dr. Geroulis. If you're unsure about surgery but would like to learn more about the surgical and non-surgical options, then book an appointment with Dr. Geroulis to answer all your questions at one of his medical office locations in Hoffman Estates, Chicago and Northfield. Call 847.441.4441 to schedule your appointment. Winter and spring surgical dates are booking quickly!