60 IS THE NEW 45: FACIAL REJUVENATION AT ITS FINEST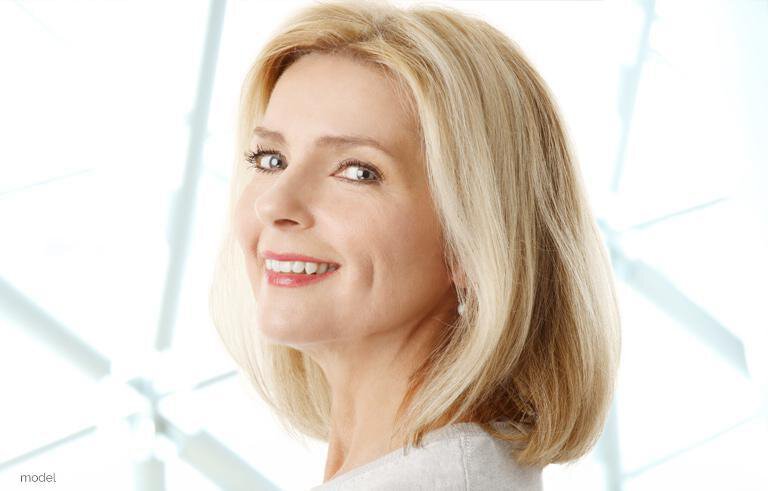 Do you believe that 45 is the new 60? We sure do! First of all, men and women are living much longer than they used to. However, the better reason for this change is the great innovation in facial rejuvenation techniques that have taken place over the last several decades.
Facial rejuvenation includes all facial cosmetic procedures that are designed to help men and women look younger. These procedures alter the balance, proportion and symmetry of the facial features and go a long way to affecting its overall aesthetic appearance and symmetry. Board-certified cosmetic surgeon Dr. Anthony J. Geroulis has been employing facial rejuvenation techniques, for surgeries such as facelifts and forehead eyebrow lifts, for over 30 years. These procedures, which also include upper and lower eyelid surgery, are designed to help patients look as young as they feel.
One of the facial rejuvenation procedures that Dr. Geroulis is most known for is facelift surgery. This delicate procedure involves Dr. Geroulis using highly specialized techniques to re-adjust the loose skin of the lower third of the face. This procedure also targets the neck and jowls, loose skin near the jaw line, which can develop as we age. The goal of a facelift surgery is to restore the "you" from a few years ago. This means that Dr. Geroulis isn't trying to re-invent the patient's facial structure. He is trying to return them to how they once looked. Natural is key in the facelift procedure. The best outcomes make the patient look as if they lost weight or taken a long vacation. Remaining "you" is essential to the facelift procedure's success. This is very important to recognize because "natural" is not the goal for all cosmetic surgeons.
Patients often combine their facelift surgery with other facial rejuvenation procedures. Combining the surgeries into one cuts down on cost and recovery time. Dr. Geroulis often recommends facelift surgery in tandem with upper or lower eyelid surgery. Often times, the aging process takes its toll on more than one feature of the face. There are also situations where a patient undergoes a facelift procedure and forehead eyebrow lift at the same time. Dr. Geroulis utilizes sedation (the same that's used for a colonoscopy procedure), meaning that there aren't the usual risks associated with general anesthesia. The facelift procedure is extremely safe and pain-free, which is something that most men and women do not realize.
So now do you believe that 45 is the new 60? If you're still not convinced, visit Dr. Geroulis for an in-depth consultation appointment. During an initial appointment, Dr. Geroulis will make detailed recommendations about which procedure is right for you. Dr. Geroulis and the dedicated medical team at his outpatient medical facility, North Shore Center for Facial Plastic & Cosmetic Surgery, will be with you every step of the way. To schedule an appointment with Dr. Geroulis at one of his office locations in Northfield, Hoffman Estates or Chicago to learn more about facial rejuvenation procedures, such as facelift surgery, please call 866.875.3937.